2019 saw the launch of TSLSC starfish program, a huge milestone for our great club. The starfish program aims to give young people with disabilities beach safety and water awareness skills. The program caters for students with numerous disabilities including Autism, Asperger's and Down syndrome amongst others. 
In 2023/24 the program continues! At Torquay Surf Life Saving Club we believe that everybody deserves the chance to enjoy the beach safely. Our tailored Starfish Nippers beach awareness program is all about having fun and learning how to be safe in and around the water.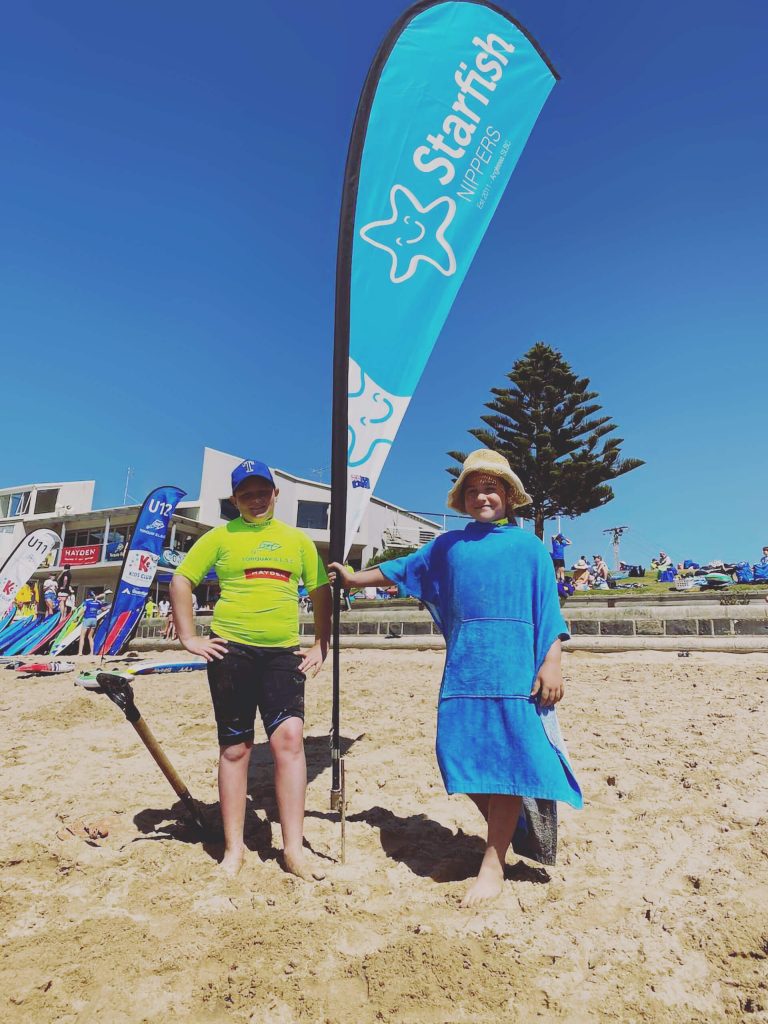 This program is about inclusiveness and is part of our club's passion for enabling everybody to enjoy their time at the beach. 
Starfish Nippers runs as a summer program alongside Nippers, daily from Wednesday 27th December 2023 through to Thursday 4th January 2024 (we do take New Years Day off!).
The cost of the program is free for families that are already paid members of the club. If you're not a member of the club the fee is just $350 for a family of 2 adults and 2 children to join the club and participate.
WHAT IS STARFISH NIPPERS?
Starfish Nippers is a modified and structured Nippers program for all abilities that runs alongside a club's Age Group Nippers program and focuses on beach and water safety and awareness and promotes inclusion and diversity. It features modified Nippers beach and water activities such as games, running, beach flags, wading, swimming and boards as well as activities with the club's Age Group Nippers. The program is run entirely by volunteers. 
WHO IS IT FOR?
The program is designed for young people aged 6 years and above with a disability, including physical and intellectual disabilities and learning difficulties, and can be modified to suit an individual participant's needs so everyone can be included.
WHAT ARE THE BENEFITS?
MORE INFORMATION
Interested in joining our Starfish Nippers?
Contact our Club Office to find out more.
How to Enrol
You'll receive your nipper and starfish registration form by email after you have completed your membership 
Season 2023/24 runs
Wednesday 28th December
to
Thursday 4th of January